I wanted to share two of my favorite space savers. When we moved to our current space I told my husband we should live as close to the beach as possible since it will be the last place we rent before we buy a house… That was 7 years ago. Ha. Well we are finally ready for a larger space and will be house shopping in the spring but I really do love our little 2 bedroom house. We live 4 blocks from the ocean and over the years I have learned how to continually reassess and reorganize our belongings.
Floating nightstands
In our house we have these vents in the floor for the forced hot air. This made it especially tricky for arranging the bed and dressers in our bedroom. So I bought these wooden crates from A.C. Moore each for $19.99 and stained them with a cherry mahogany stain that was less than $5
My husband mounted them on the wall and voila! Not only do we each have a surface for our coffee and a lamp but a nice size bookshelf also.
My side of the bed didn't have the vent so I placed a small chest underneath my night table. Don't mind all the self-help books, its cheaper than therapy!
The nightstands have been up for a couple of years now and mine is always loaded with books and I've never had a problem with them coming loose or buckling under the weight. These could also be great anywhere in the house as extra floating shelves or display cases. I have thought about mounting some in the breezeway for all the outdoor stuff, bug spray, gardening tools, chalk, bubbles, and other random toys. You could also mount them with the opening facing up as a bucket to hold even more knick knacks.
Legos!
I love legos, they are the best non-screen toys that keep my children mostly quiet. When I was growing up we would have a 'lego day' and my mom would dump out crates of legos onto the living room rug and we would gather around (all 5 of us!) and play for hours. I had researched these lego mats that close up with a drawstring (available at walmart).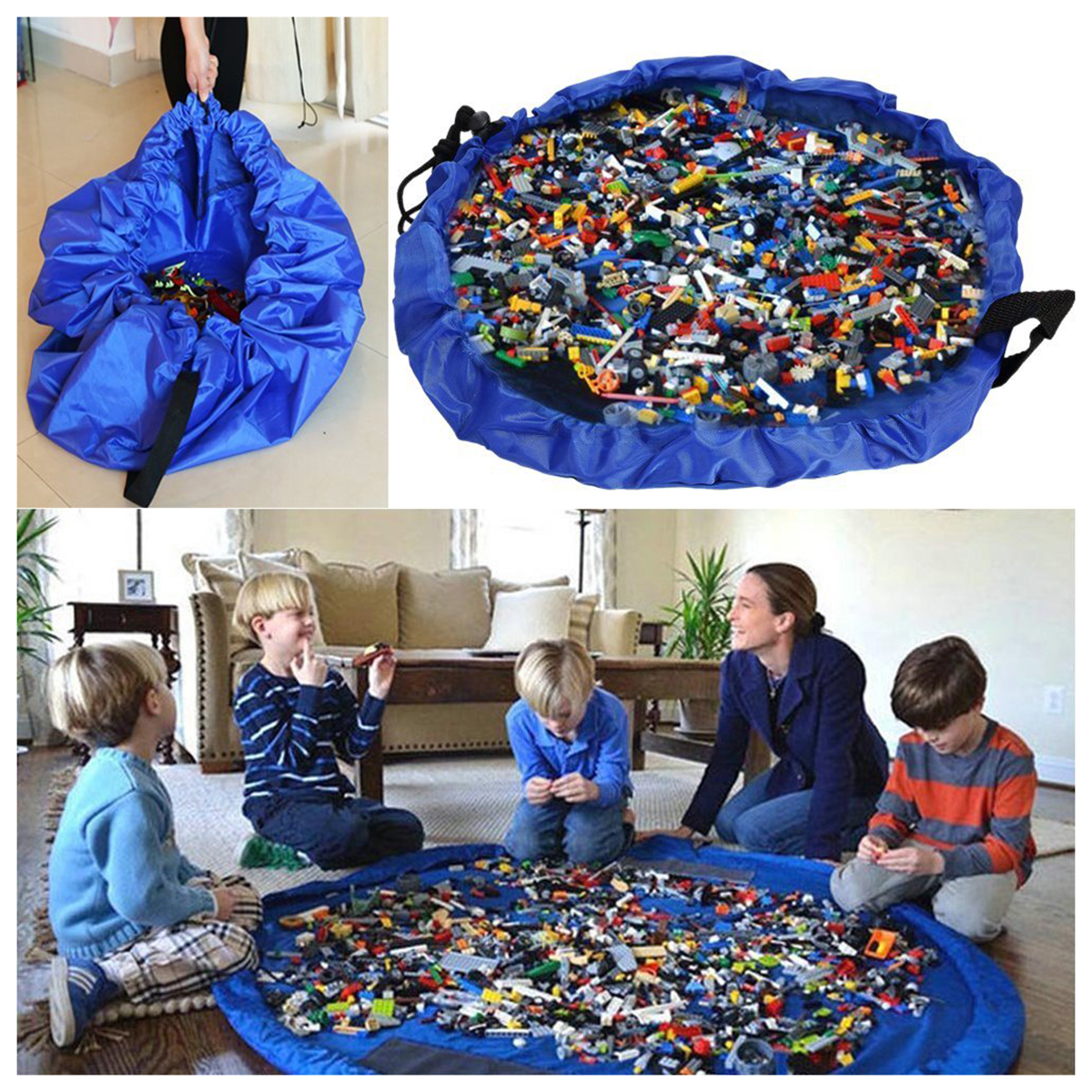 But then there is the problem of this storing this giant bag of legos. I always try to use and reuse what I already have, or purchase something that can be reused for something else. I had just emptied this under the bed storage bin and realized that would be perfect for the children to gather around.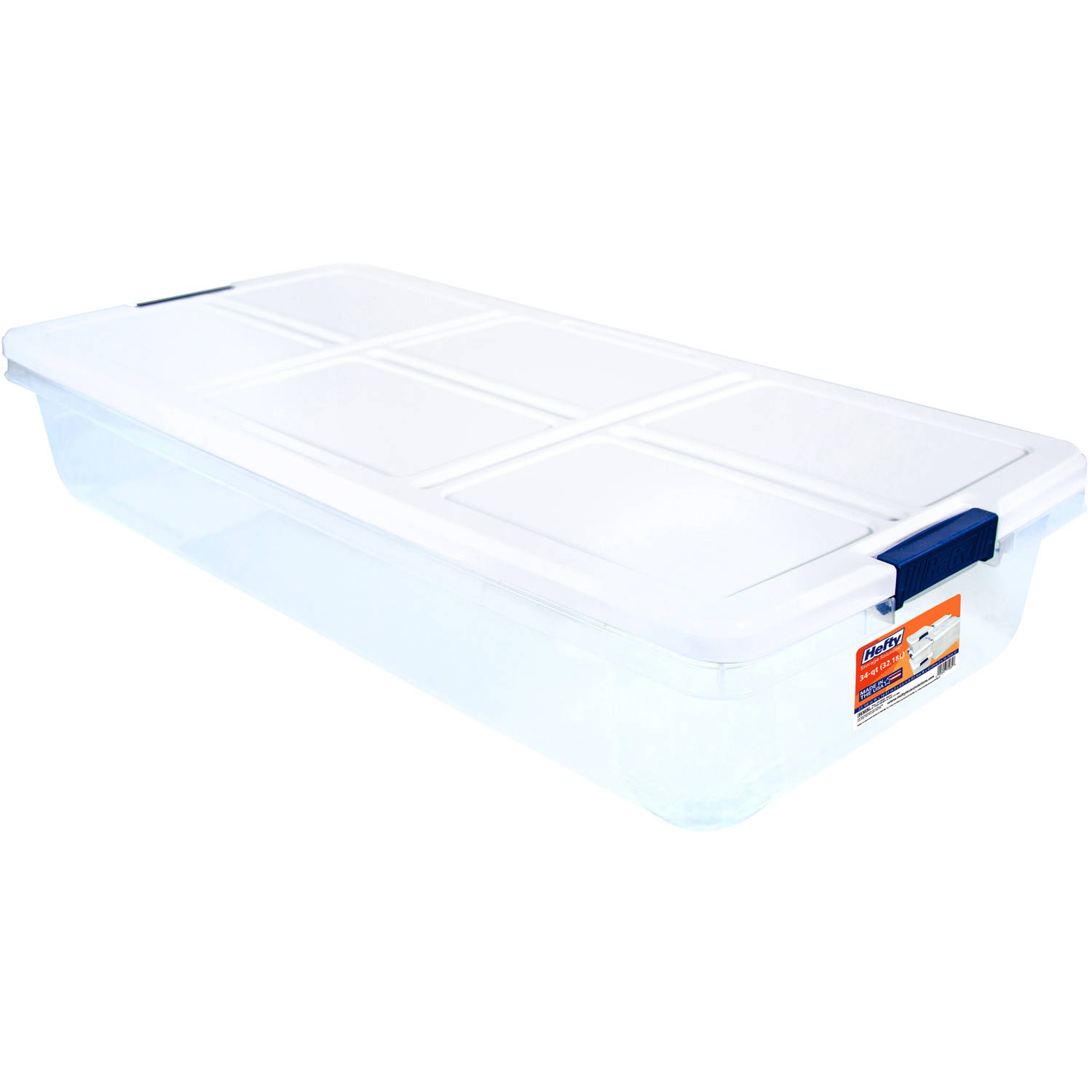 Its great because my kids can search through the legos without dumping them out. It has a low edge and is wide enough for a large assortment of blocks.
It also allows for a couple of people to gather around the lego bin and search for pieces and play.
Minimal cleanup!
I kept asking my son not to look at the camera so of course he did…
Even better it fits neatly under the craft cabinet.
This bin is great because it can easily be stored under a dresser or bed.
Its always rewarding to find new ways to live in your old house and and make the space work for you.