I am not a huge skincare person. I probably should start I am 32 but what I'm doing works for me. I don't like a lot of stuff on my face, I only wear eye makeup really. Plus I'm lazy and cheap when it comes to skin care. Because. Kids. And the only time I actually shop for skincare is when I'm at either Shop-rite or Target. Some of these may be common knowledge but some maybe not.
Dove Bar Soap – This is the only thing I wash my face with. You really don't need anything else. It's the only soap that makes my face feel clean without leave my skin feeling dry afterwards.
Vitamin C Serum – I put this on after I wash my face. The first time I used it I noticed right away my skin looked brighter. Hyaluronic Acid helps your skin absorb more moisture, which is the number one priority for youthful skin. I let it dry for 30 seconds then I moisturize.
St. Ives – Collagen Elastin – This is just one of those brands I think I adopted from my mother. I use this everyday.
L'Oreal – I apply a night cream and eye cream when I remember to wash my face at night. I usually have a good experience with L'Oreal products, one of my go-to brands for face cream and makeup.
Vaseline – I like to buy the travel size containers. I use Vaseline as a makeup remover for my eyes. Since I only wear mascara and eyeliner I rub Vaseline on my eyes every night before bed. The makeup comes off easily with cotton ball and Q-tips.
Bio-Oil – I used this on my stomach everyday when I was pregnant. To the point where I got a pimple here and there. Pimples go away, stretch marks don't. I'm sure I have good genes too but I had 2 kids and no stretchmarks.
Chapstick – yep. I'm addicted. Its a thing.
Pantene – I only use Pantene on my hair. I used to switch around and buy what was on sale but its always reliable and my hair is soft and silky every time.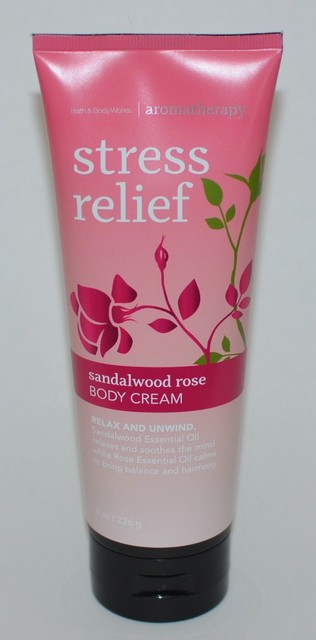 Scented Lotion – One thing I did invest in is this great lotion from Bath and Body works. Rose and Sandalwood. Smells amazing. They don't have this  scent anymore but they do have lavender and sandalwood. If I take a shower at night because I know tomorrow is gonna be a shit show, I use this lotion before I got to bed. Aromatherapy while you sleep. Sweet Dreams.