I love this new J.Crew V-neck sweater in super soft yarn. Its stretchy and comfy while still holding its shape. Its perfect.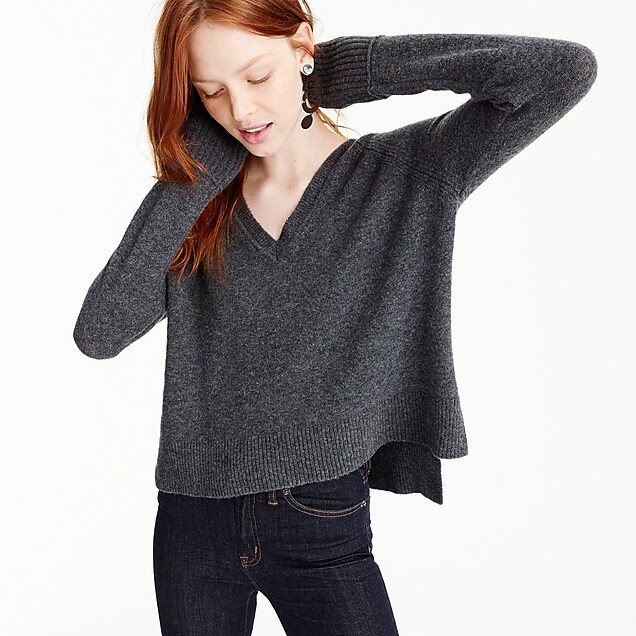 It looks nice and polished but feels worn in and loungey.
I paired it with my favorite camo pants from Express. I found a new solution for all my crop jeans… Uggs. Lol. I was never into Uggs until 2 years ago, I finally got a pair because I actually won a $500 gift card from Victoria's Secret! So I went for the shoes! The hype is real. I LOVE MY UGGS. (I can't find the pair I have on… these are even cuter.)
The soft yarn sweater comes in some nice neutral colors but they are selling out fast.
Luckily they added a turtleneck sweater with side slits of the same material.
40% off is still going on now with code SHOPFAST! Grab one while you can.